Background: Spring Village is a range of medium-priced-wines which comes in PET-bottles.
The brand was established in 2011 with a redesign in 2016.
Brief: Vitalize the brand and make it up to date. Update the design to attract a wider target group without losing the existing consumers.
Solution: Developed the butterfly to make it more unique and ownable. Flavour cues was added to each unique butterfly. The logo was redrawn to balance up the design and make it more legible.
Illustration by Cécile Hallberg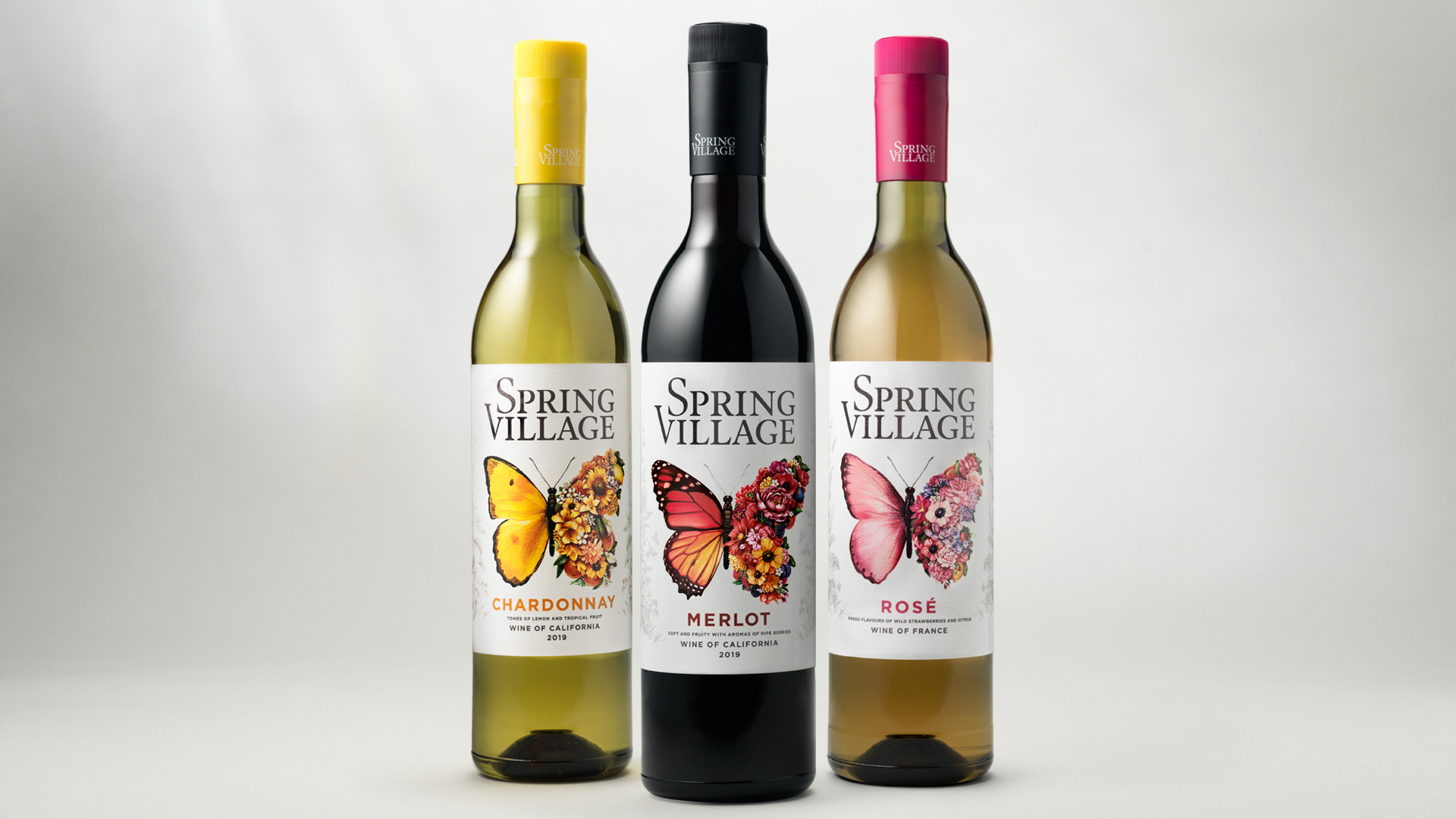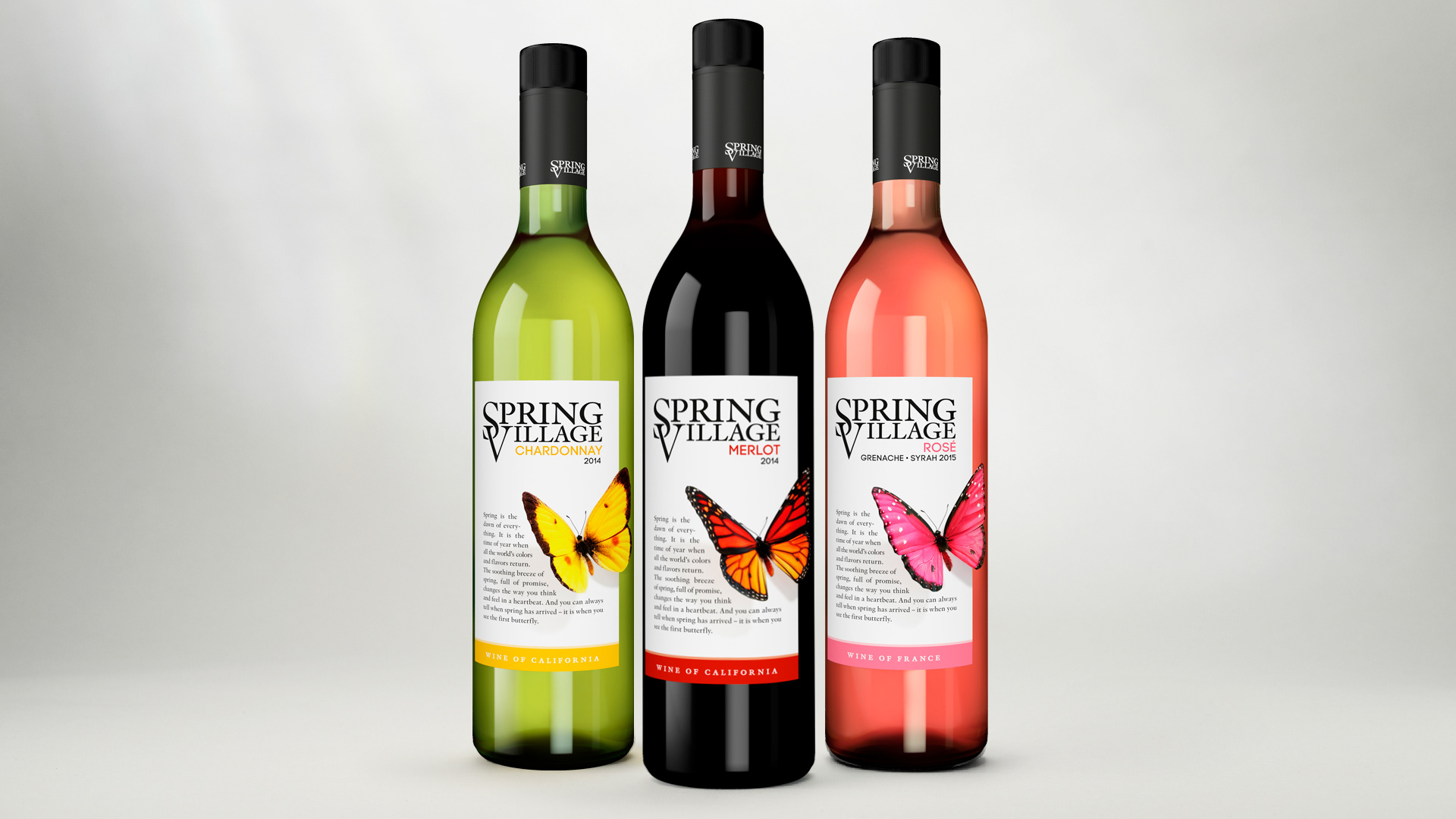 Previous design from 2016